Oral and maxillofacial surgery is a branch of surgery to correct a wide spectrum of diseases, injuries and defects in the head, neck, face, jaws and the hard and soft tissues of the oral and maxillofacial region. It is a recognized international surgical specialty and it is one of the nine specialties of dentistry.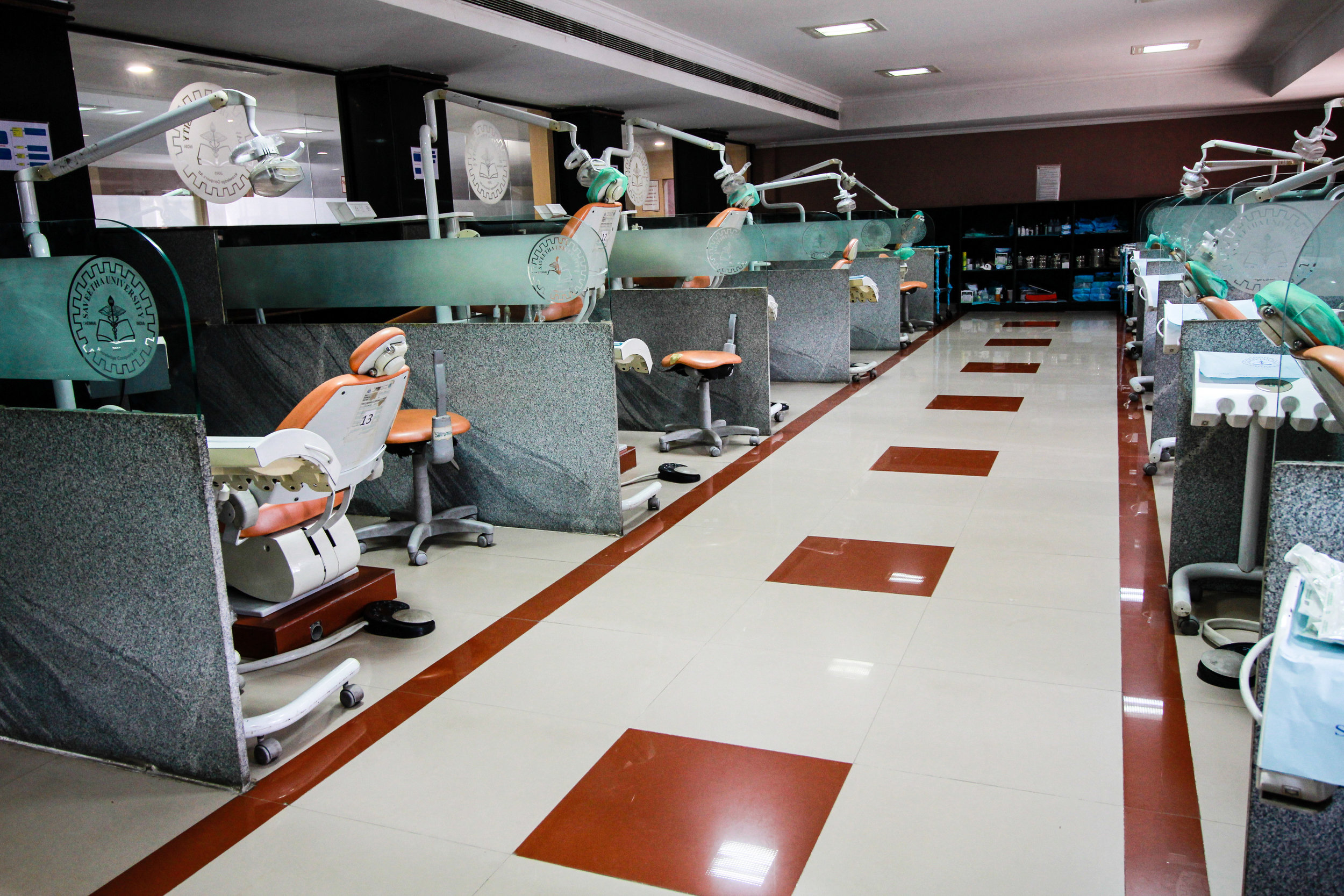 500 patients operated every year
The Department of Oral and Maxillofacial Surgery, Saveetha Dental College, has made its mark in the field of Dentistry and Maxillofacial Surgery in India for the past 28 years. The variety of challenging cases, state of the art facility, well equipped operation theatres and well experienced staff makes this a unique department for both teaching and learning the art of maxillofacial surgery.
On of the few Institutes where all kinds of maxillofacial procedures are performed
State of the art well equipped operating complex
Patient care is the core commitment of our department. We specialise in comprehensive services which comprises health promotion, disease prevention, diagnostics and rehabilitative care. We have special sterilisation area and strict infection control protocols. In house Operation theatres, Wards and ICU are some of the additional facilities. The treatments are done at nominal cost to reach out the under privileged section of the society.